Daily office life
We currently have two office spaces, one on the ground floor and one on the second floor. Their floorplans are pretty much identical, but only the downstairs office has a kitchen. Most people sit downstairs these days and so the upstairs floor is usually quieter and emptier. If you need some focus time, consider going upstairs!
The office can be a hectic place and every single person contributes to the noise level and culture. Be respectful of your colleagues and contribute in a way that makes the office a better place.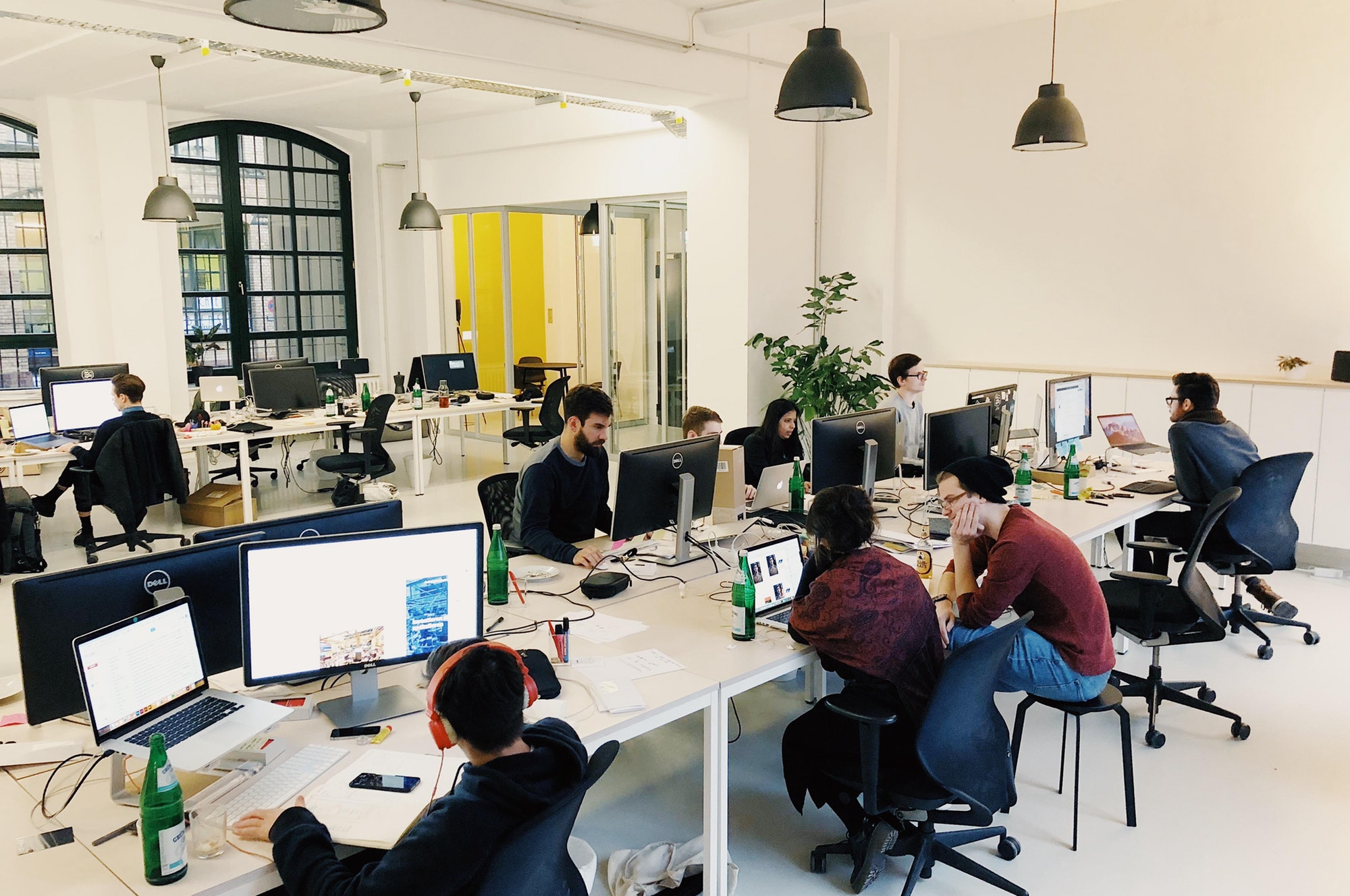 Music
We have a set of connected speakers in the office which can be accessed through the SONOS apps. Install them and the sound system is yours, so feel free to introduce us to some new tunes.
And if you're not quite ready yet to expose your love for 90s pop, then of course you can wear headphones as well. Most people treat this is a sign that you don't want to be disturbed … which goes the other way round as well: If you see people in the zone, be respectful and consider messaging them on Slack or talking to them later.
Meeting rooms
The meeting rooms can be booked through the calendar and are appropriately listed under Rooms. They are named by the colors of their walls and there are five in total:
White Space: Large meeting room downstairs for workshops, fits eight people around the large desk, but can hold up to 25 if necessary. Has a tv.
Yellow Space: A smaller meeting room downstairs for three people, with a tv.
Green Space: The smallest room we have for just two people without a tv or a proper desk. Good for 1on1s. You find it downstairs opposite of yellow.
Blue Space: Upstairs, holds six people, has a tv and comes with a cactus!
Purple Space: Also upstairs, for four people, has a tv.
All meeting rooms are equipped with Jabra speaker/microphones as well to facilitate remote people calling in. Please leave the meeting rooms how you found them.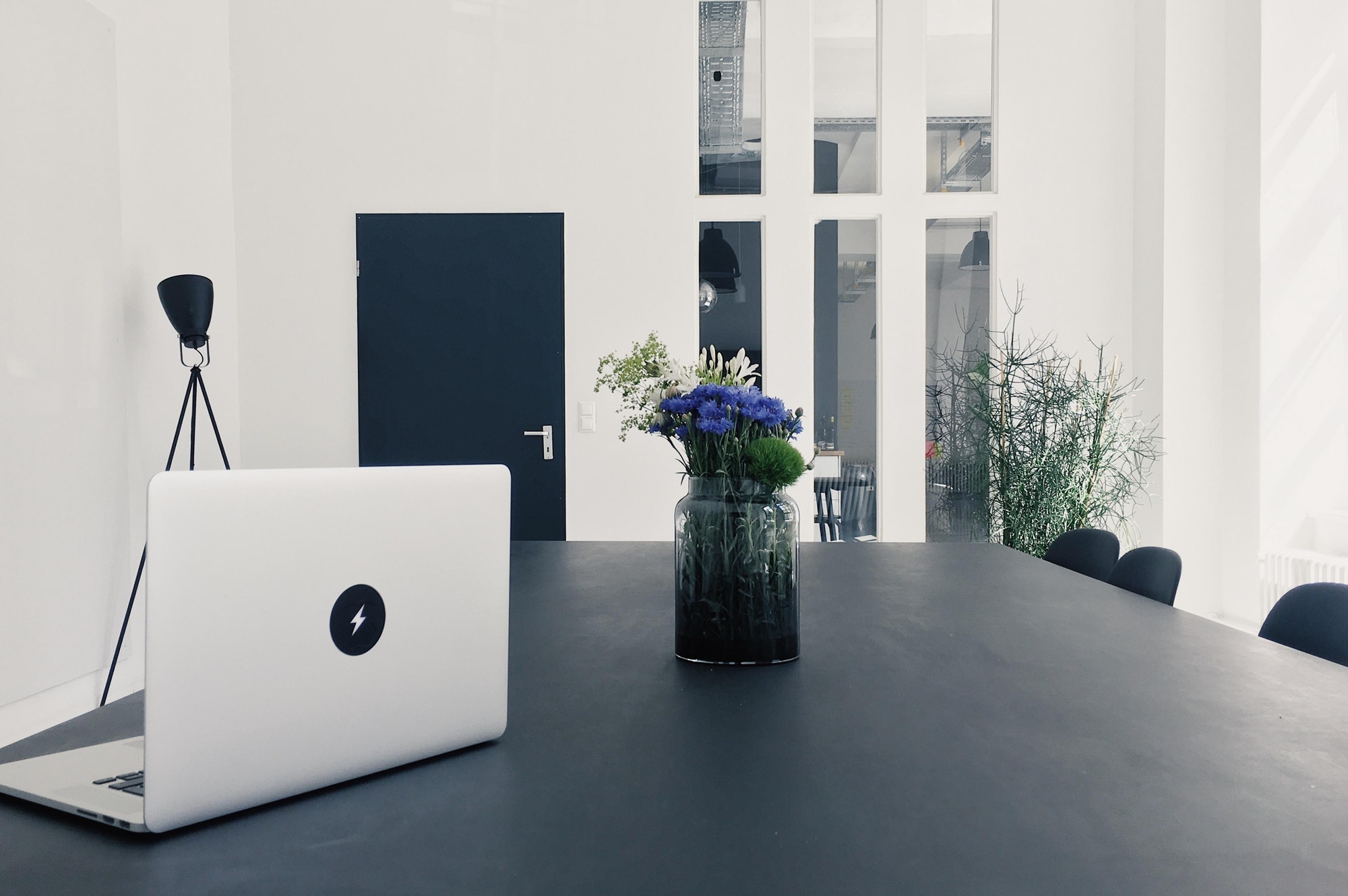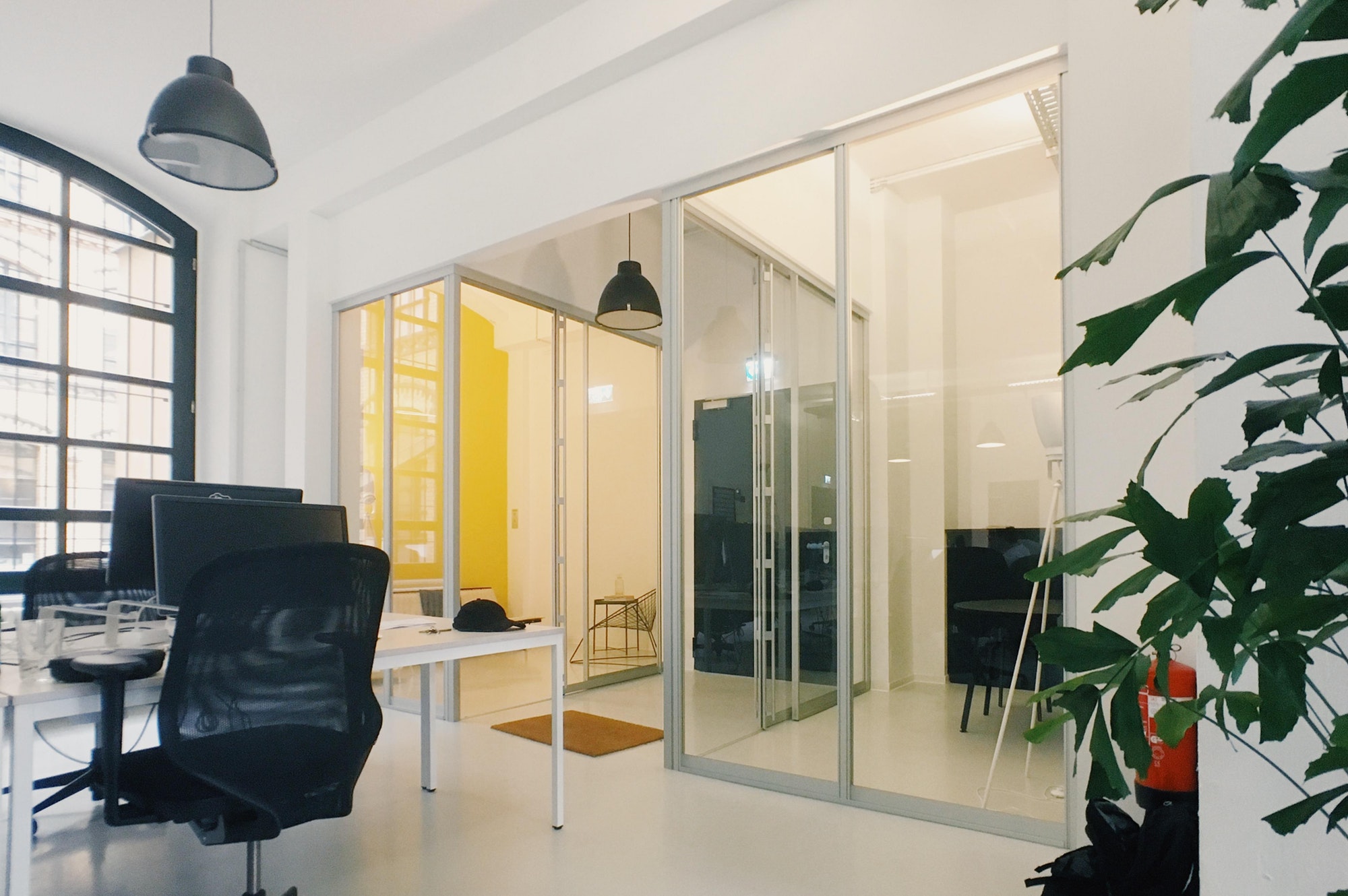 Being the first or leaving last
Locking up the office in the evenings and unlocking it in the mornings is easy. During your first days you should've gotten a key and there are instructions on the doors if you're leaving last … it's really all common sense though: close all the windows, consider switching on the dishwasher, switch off all the lights, lock all the doors.
In terms of office hours, you can come as early as you want, some people already start at 7am.
What about those books?
We have a library of interesting books in the office and you're free to take any of them home and read them, just drop Connie a quick note. She keeps a list.
Do speak up!
We value everyone's input and try to approach all matters with an open mind. Got feedback for us? Suggestions? Want to improve something? Please go ahead, it's also your company now!