Frequently asked questions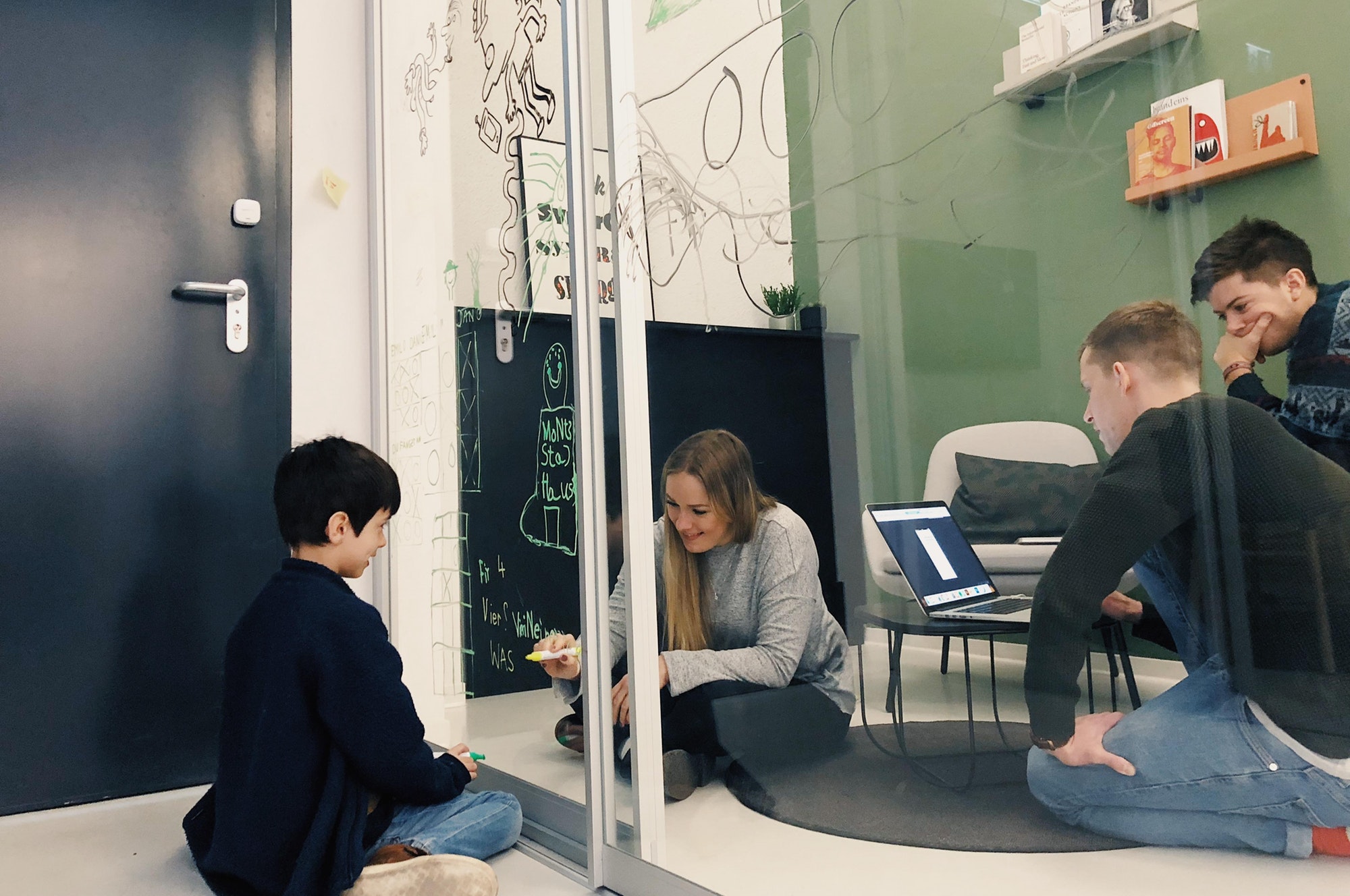 What are the usual working times?
Most people in the team start between 9am-10am (Berlin time) and end their work day between 5pm and 7pm. However, this is just a convention, not a requirement, as we don't have fixed working times in which we expect everyone to be available. This means theoretically you can also work at night and have no overlap with anyone else at all. We trust you to find your most productive times according to your bio rhythm. 💪
To spell this out clearly: We have entirely flexible working times – you set your own schedule!
With great freedom comes a bit of responsibility though and therefore we expect the following in return:
Please indicate your usual working times and lunch break in your calendar, e.g. by defining your working times (see calendar settings) and by blocking off your lunch break every day (this can be easily done with a recurring meeting).
If you have obscure working times, please discuss them with your project team and/or PM! Working on projects is a team effort and it could be the case that you're needed for a client meeting at a time outside your ideal working times. We're all adults, we trust you to be able to solve situations like these together and to find compromises! It's all about communication and being forthcoming!
When do we get paid?
If you're an employee: around the 25th of the month.
If you're a freelancer: No later than 5 work days after handing in your invoice.
Please note that we can't control how long it takes our bank and yours to forward the money.
No, you can't get paid in bitcoin. Yet.
What's the policy on home office?
We have unlimited home office, so work from home as much as you want.
Can I work remotely?
Yes, of course. During the 2020 pandemic we've been a remote company for several months and we have a few all-remote employees.
What about professional development?
There is a budget for going to conferences, buying books or tools. Simply tell us what you need and we'll try to make it happen. If it's a bigger undertaking, like a conference or a workshop, we might ask you to give a short presentation of what you learned to your colleagues.
How do I take holidays?
We are using Personio for this, where you can login with your company mail address and request holidays, which will be confirmed by the office management. Each employee gets 30 days of holidays per year (or the proportional equivalent if you don't work 5day weeks), plus an extra holiday on their birthday if it's on a weekday.
What can I post on social media?
The more the merrier, as long as you have the consent of all depicted persons. But please make sure there is no confidential information visible on the photo … it's easy to accidentally capture a sticky note with a client name in the background. When in doubt, retouch it or talk to Harry, who is in charge of the company's social media accounts.
What if I'm late?
Just let your project team know on Slack.
What if I'm sick?
Most importantly: Get well soon!
Also, post in the #office Slack channel and add it on Personio. If you're sick for two consecutive days, we need a certificate from a doctor (for legal/tax reasons).
Can I have visitors to the office?
Sure, always.
Can I freely talk about my work to friends and family?
Of course, as long as it's not confidential. When in doubt, clarify that first with your project manager when you join a project.
Can I host events at the office?
Sure, but naturally we'd like to get an idea of who's coming, so let's talk about it and we'll try to make it happen. If it helps us as a company, we'll also support you with a budget and give you a hand.
I want to discuss my role/growth/progression!
Sure. The 1on1 meetings would be a great place to start, but if those don't happen or if it's too urgent, talk to the lead within your discipline or any of the partners.
What is the office language?
English is the common denominator and everyone is fairly fluent, but we'd love to see you try some German. Recommended, but not required. 😉
Do I need to bring my own computer? Can I?
As a freelancer: most likely we expect you to bring your own laptop.
As an employee/intern we'd normally like you to work on a company laptop, for security reasons.
What kind of computers do we work on?
Macbook Pros. 🍎
What does the company name stand for?
It literally describes what we do … the direct translation from German would be: thisthat.digital, but unfortunately that's not quite as catchy as the German alliteration.
Also, it's the domain name at the same time, which is a nice touch. ✨
I need something not listed here!
This is technically not a question, but sure, whatever it is, just ask. We don't bite! 🐶