Design Lead (d/f/m)
We are diesdas.digital, a digital studio from Berlin, founded in 2015, now grown to ~30 people doing strategy, branding and product development with clients from various fields: We work with global brands like Red Bull, publishers like ZEIT ONLINE, the public sector (e.g. the city of Düsseldorf), as well as tech startups, type foundries, the German mittelstand and many more.
In our projects we combine brand strategy and visual branding with digital product development, starting from a solid strategic foundation and then breaking down those insights into tangible products, e.g. websites, webapps, shops, marketing sites or games. We enjoy following the whole user journey, understanding the relevant touch points, designing appropriate interfaces, choosing the right technologies and seeing through the implementation — all in an agile process.
Our design team has grown to six wonderful people (👋 Kuba, Lars, Max, Niklas, Swetlana and Tal) and we're now searching for a new Design Lead to create coherence around how we approach design, represent the team to the inside/outside and help our designers grow!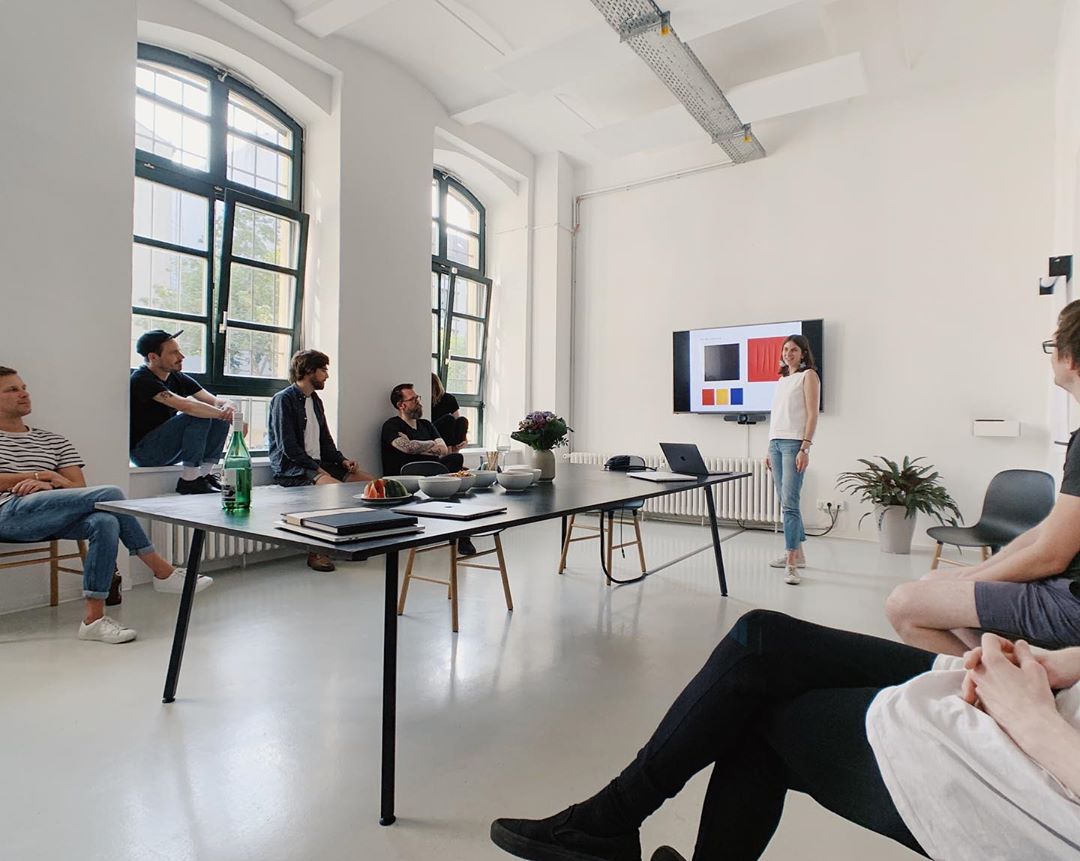 High-level qualities and pillars of this role
Alright, so what is this role about? We see three main pillars:
Inspiring
Promote a culture of innovation and teamwork within our design team
Be open-minded and adaptable to new ways of doing things, break new ground
Be on top of what's happening in the wider design industry and share this knowledge
Empowering
Create clarity around expectations, values and quality of work
Get to know our design team and ensure professional growth for each person
No micro-management – people should have room to find their own way
Supporting
Provide support, mentoring and sparring where needed
Help with scoping of projects and represent the design team within our organization
Establish new workflows, processes and tooling
Responsibilities (within the design team and the larger organization)
In day-to-day responsibilities this means:
conduct bi-weekly 1on1 meetings with each designer, to understand their skillset, goals and current situation (these are fairly informal chats, usually lasting 30-45mins)
facilitate reflection/feedback talks every six months, in which we review team feedback, achieved goals, set milestones and discuss wishes as well as changes to the team member's role … also salary is negotiated here
keep an eye on ongoing professional development initiatives: identify learning opportunities (on projects, but also outside in the form of books, courses, conferences, …) and support team members in identifying their strengths and building upon them
organize design team formats to get together, inspire each other and share knowledge
influence how we approach projects, conduct workshops, do brand and interface design and how we collaborate with developers – there is a lot of freedom to shape how our company operates
improve our design tooling to ensure the design team is as effective, efficient and calm as it can be
work with the partners on a design vision for the company and (if you're into it) represent the company through blog posts, talks, on social media, …
support our new-biz team in meetings with prospective clients
support our project managers regarding workload and project-fit for our designers
scan incoming design applications and guide the design hiring process
have an eye on the quality of our work across projects and address insufficiencies
you probably won't design much on your own projects, but rather work with our design team across projects … time will tell if there is room to also do project work yourself (depending on how much time guiding the team and clients consumes)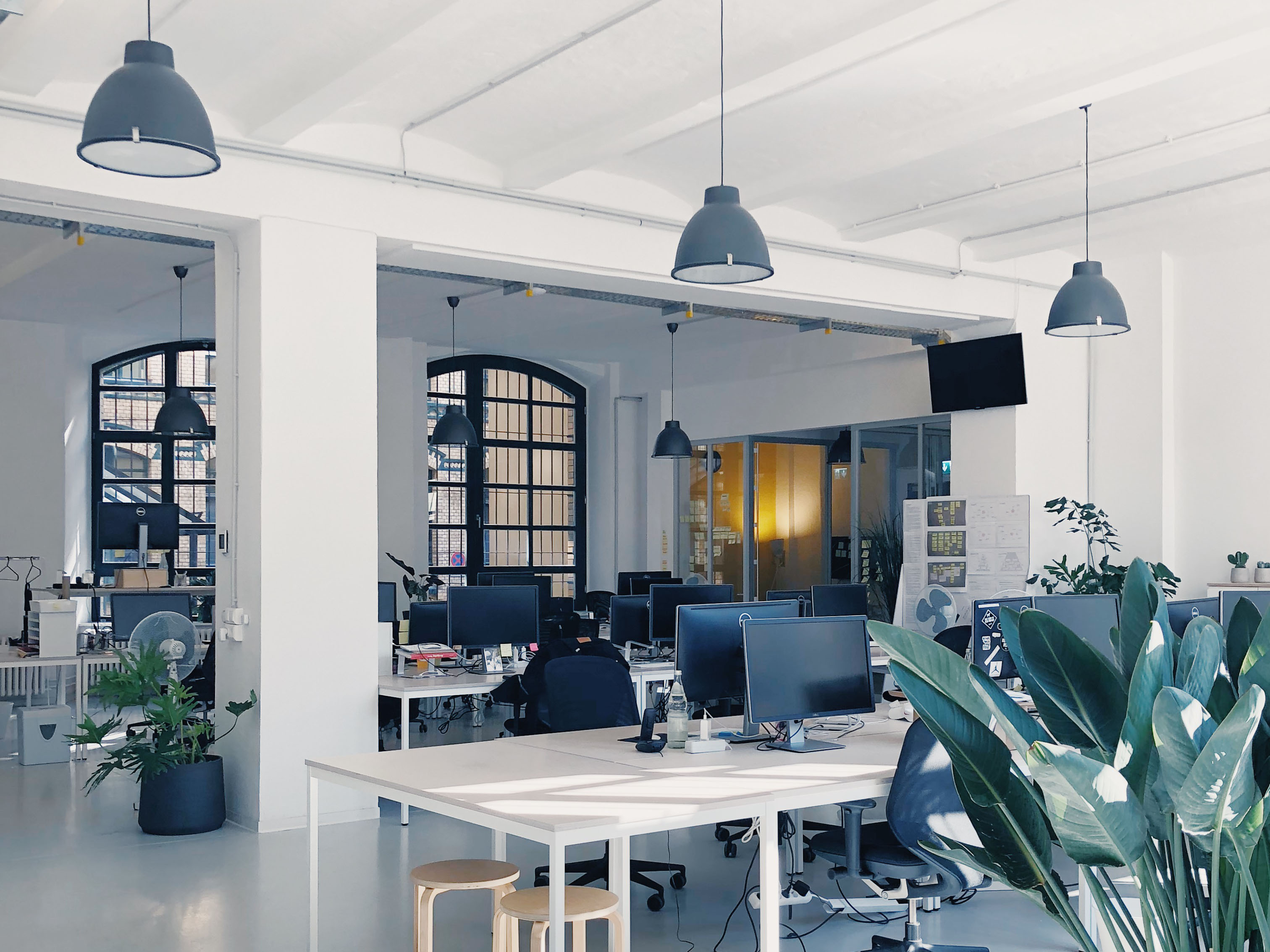 Expectations / requirements
prior experience in leading a design team or a leadership role in general
you should have been in the field for a few years – we know that years of working experience is not a great measure for proficiency, but it does mean you've seen a thing or two and you've worked on projects of different scopes
solid communication skills: written, verbal, in presentation
fluent English and German
it's another plus if you have agency/client-work experience
Important: We know that the person described above is an ideal and probably does not exist. If at least some of the points resonate with you, then we'd be delighted to hear from you! You don't have to be perfect—neither are we!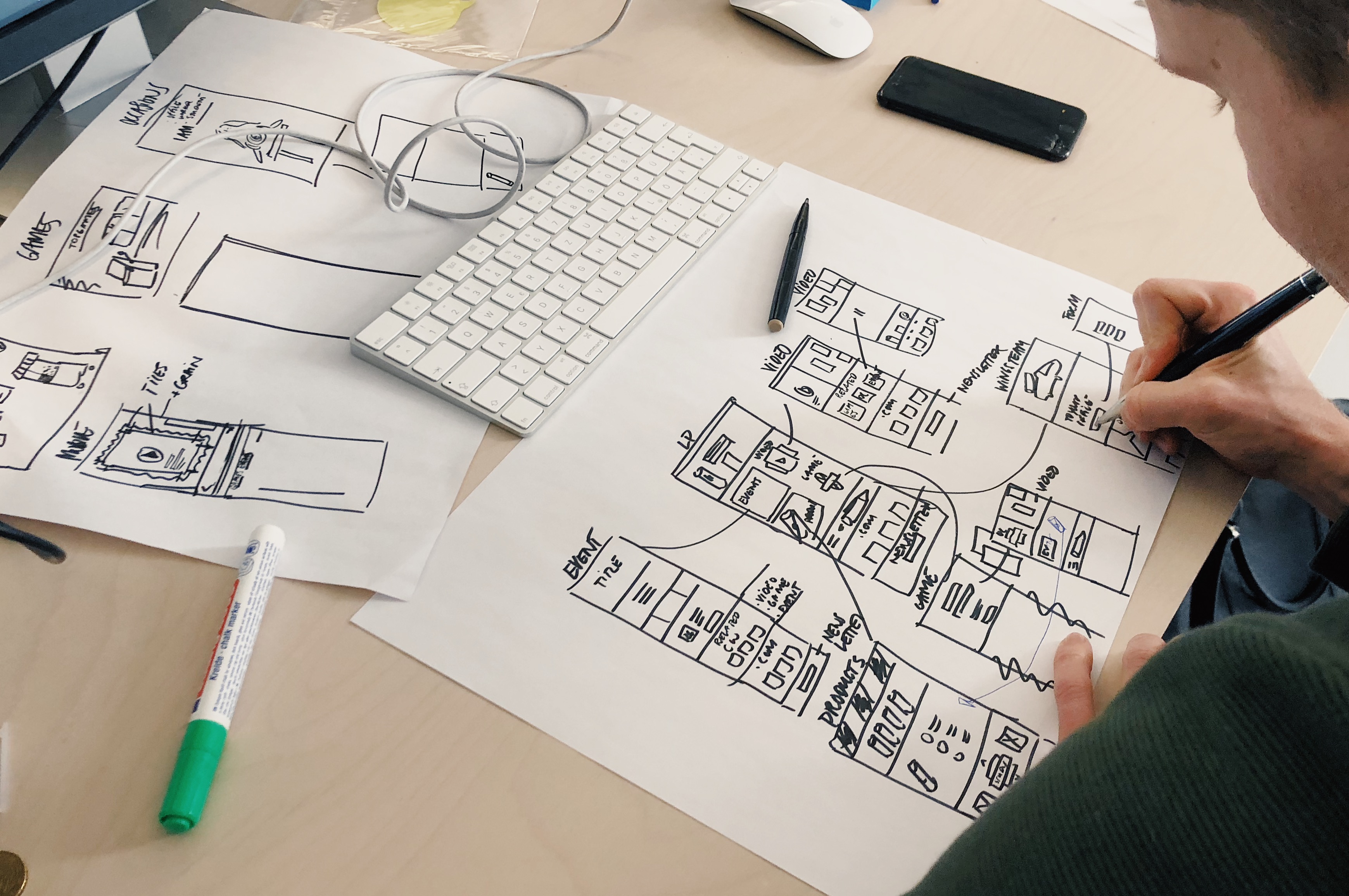 One more thing!
We strongly believe that a diverse, empathetic team comes up with better solutions — which is why we want our team to reflect the diversity found among the audiences we design products for. In short: No worries if you don't look like us – that's actually a plus! We already have people from Australia, Germany, Kazakhstan, Malta, New Zealand, Sweden, Switzerland, the UK, the GDR and Turkey, and the different cultural influences enrich our work noticeably every day.
What else you should know about the job
Our common language across the company is English, so fluent English is a must, but for this role specifically we also need you to speak German (mostly because many of our clients are German)
No competitive pitches, no extra hours, no blaming, very little bullshit, your weekends are yours! Do good work, stay sane, be treated like a human being, not a "resource".
This is a full-time or four-days-per-week employment position and currently we're all working remotely due to the pandemic. It's up to you whether you prefer to work on-site in our office in Berlin Kreuzberg (once we can return to the office of course) or work from wherever you are right now – we're open to what works best for you.
We'll support you financially if you decide to move to Berlin for the job.
If you are working remotely, your timezone should be compatible with CET/Berlin.
We have no core working hours, which means you can work whenever you want and take breaks how you see fit, as long as your immediate team is fine with it and at the end of the week it all adds up to 38h (if you work five days) or 32h (if you work four days).
You get 30 days of holidays per year + 1 day if your birthday falls on a weekday, because working on your birthday is always a bit sad, isn't it?
Lots of freedom to shape our still-young company and to bring your ideas into play.
We'll support your professional growth with a yearly budget for conferences, books, tech, you name it.
In terms of tooling our company runs on Slack, Notion, Zoom, Figma, Miro, JIRA, …
Take a look at our whole team here!
We will only be working four days per week in the months of July/August/September at full salary, so if you join quickly you can still benefit from it. 🎉
Sounds good? Then it's your turn now!
Send us a message with some lines about yourself and your motivation, your portfolio, CV and start date to work@diesdas.digital. 😊
Not convinced yet? Learn more about us!
Don't miss our tumblr, lots of office photos on Instagram and take a look at our Twitter. There is also a ton of articles on our blog.
Lastly, in case this job is not for you, but nonetheless you read thus far: We'd be grateful if you shared this job posting with your network or passed it on to someone who might be interested. If we end up hiring your recommendation, you even get 500€ as a kickback! Thank you! 🙇