Technical Project Manager (d/f/m)
We are diesdas.digital, a digital studio from Berlin, founded in 2015, now grown to ~30 people doing strategy, branding and product development with clients from various fields. We work with global brands like Red Bull, publishers like ZEIT ONLINE, the public sector (e.g. the city of Düsseldorf), as well as tech startups, type foundries, the German mittelstand and many more.
In our projects we combine brand strategy and visual branding with digital product development, starting from a solid strategic foundation and then breaking down those insights into tangible products, e.g. websites, webapps, shops, marketing sites or games. We enjoy following the whole user journey, understanding the relevant touchpoints, designing appropriate interfaces, choosing the right technologies and seeing through the implementation — all in an agile process.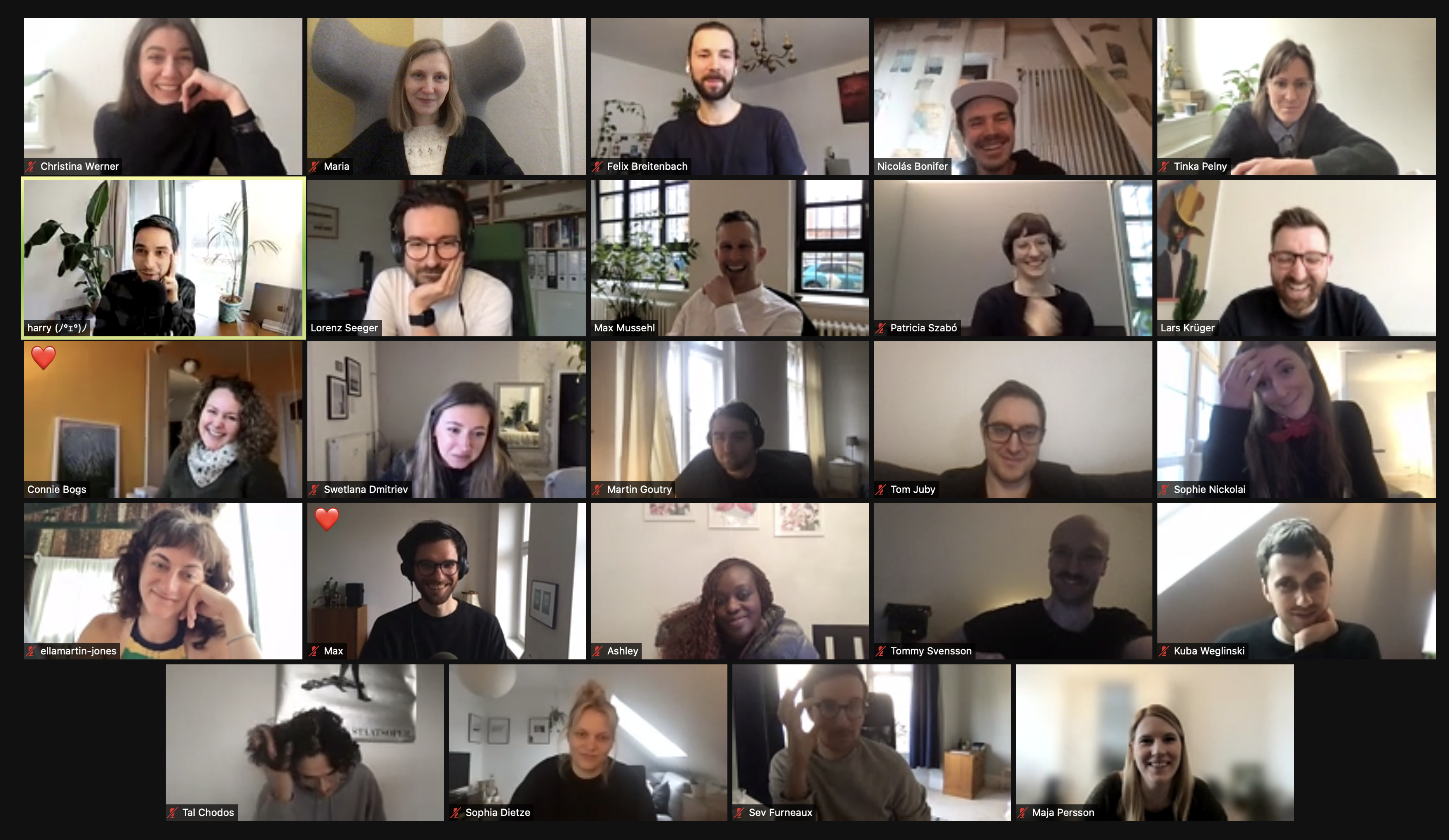 What to expect in your role:
You become an integral part of our project management team.
You manage every aspect of the project, from processes to communication to rituals.
You have a focus on opportunities for improving the robustness and agility of technical products.
You help with the technical assessment and onboarding of new projects, asking the right questions to the client to gauge the scope and requirements.
You manage the general technical setup and the structural dependencies on our client projects to help distribute tasks to the right people.
You team up with developers and designers and support the team, offering a helping hand if needed.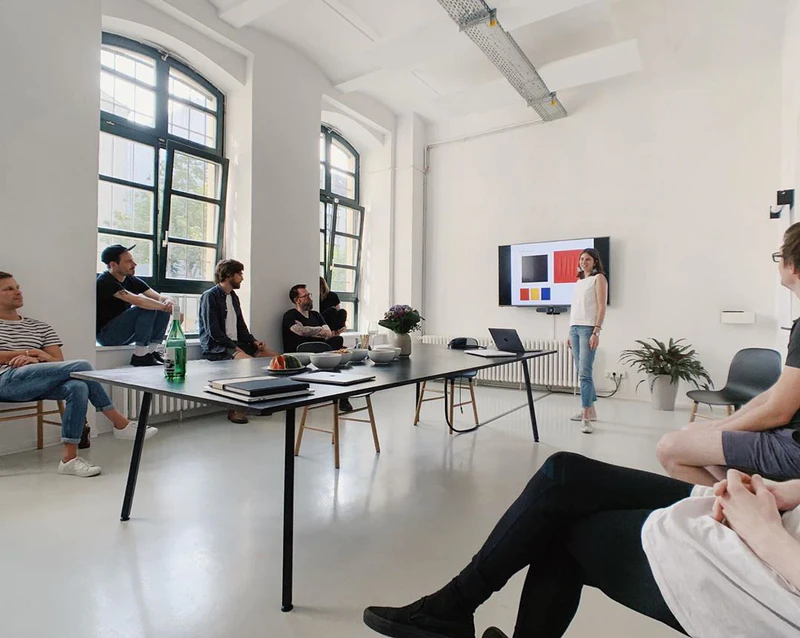 Ideally, you are meeting the following expectations:
You have project management experience in software development projects and/or previous experience as a programmer or developer.
You have a curiosity for developing and executing digital projects, backed up by robust strategy and design.
You are able to manage an account with a complex project setup and multiple stakeholders involved.
You are someone who tries to understand the problem before offering a solution.
You have preferably already worked in a digital agency.
You stay calm and radiate confidence, even in difficult situations.
You are confident in navigating agile processes. (Scrum, Kanban, ...)
You bring project management qualifications like: client communication, setting up project plans and tools, identification of project risks, making sure the project stays on track, maintaining the project's budget, reporting on the project.
As you can see, besides core project manager requirements, these responsibilities have a strong communicative side and require technical understanding.

That said, we also acknowledge that all these responsibilities come from very different fields and we are not expecting you to be an expert in all of them. Maybe you come from a project management background with curiosity and some experience in technology? Just like the rest of the team you can grow into your role and you'll get the support you need. If you tick some boxes and have curiosity for the rest, then do apply!

One more thing!
We strongly believe that a diverse, empathetic team comes up with better solutions — which is why we want our team to reflect the diversity found among the audiences we design products for. In short: No worries if you don't look like us, that's actually a plus. We already have people from Australia, Germany, New Zealand, Poland, Sweden, Switzerland, the UK, Zambia, Mexico and Turkey, and the different cultural influences enrich our work noticeably every day.

What else you should know about the job
This is a full-time employment position and currently the majority is still working remotely due to the global COVID-19 pandemic. But it's up to you whether you prefer to work on-site in our office in Berlin Kreuzberg or work from wherever you are right now, we're open to what works best for you.
If you are working remotely, your timezone should be compatible with CET/Berlin.
We'll support you financially if you decide to move to Berlin for the job.
We have no core working hours, which means you can work whenever you want and take breaks how you see fit, as long as your immediate team is fine with it and at the end of the week it all adds up to 38h (if you work full-time).
It's okay to not speak German, as our main office language is English. That said, some of our clients are from Germany, so knowing a bit of German will be helpful.
You get 30 days of holidays per year + 1 day if your birthday is a weekday, because working on your birthday is always a bit sad, isn't it? Also no night shifts, crazy extra hours or working on weekends. We're not an ad agency in the 60s after all. Your well-being is important to us.
We aspire to evolve and so are you: Lots of freedom to shape our still-young company and to bring your ideas into play. We'll support your professional growth with a fair budget for conferences, books, tech, you name it.
Sounds good? Then it's your turn now!
Send us a message with some lines about yourself, your motivation, earliest start date and CV to work@diesdas.digital. We'll take it from there. 😊
Not convinced yet? Learn more about us!
Don't miss our tumblr, lots of office photos on Instagram and take a look at our Twitter. There is also a ton of articles on our blog.
Lastly, in case this job is not for you, but nonetheless you read thus far: We'd be grateful if you shared this job posting with your network or passed it on to someone who might be interested. Thank you! 🙇