Senior Digital Designer (d/f/m)
We're looking for a Senior Digital Designer to join our team on a full-time basis.
We are diesdas.digital, a digital studio from Berlin, founded in 2015, now grown to ~30 people doing strategy, branding, and product development with clients from various fields. We work with global brands like Red Bull, publishers like ZEIT ONLINE, the public sector (e.g. the city of Düsseldorf), as well as tech startups, type foundries, the German mittelstand and many more.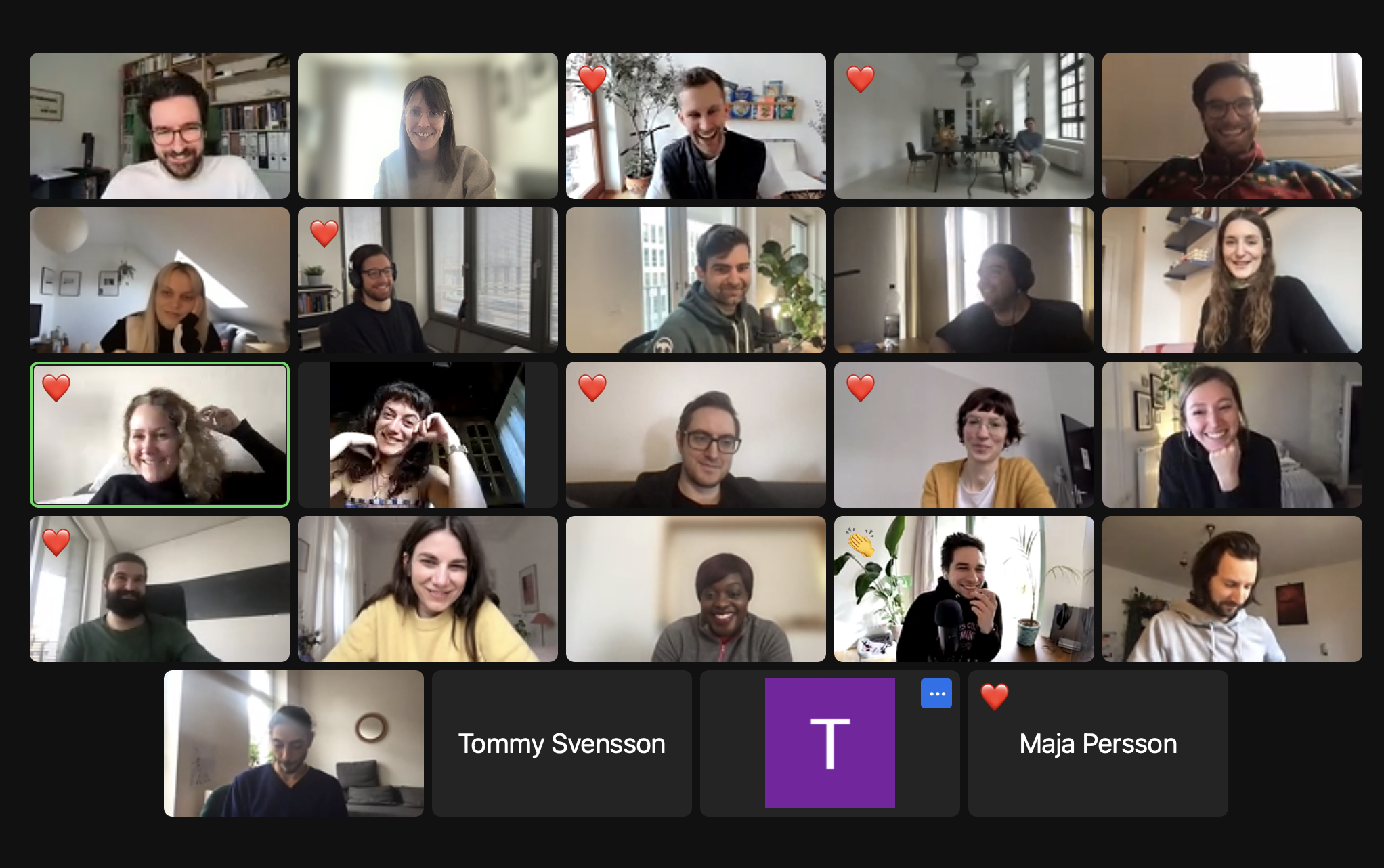 What you can expect from your role
Our design team has grown to five wonderful people (👋 Kuba, Max, Niklas, Swetlana and Tal) and we're now searching for a Senior Designer to create exceptional digital experiences, shape a coherent design approach, and represent the team externally and internally.
You will be responsible for the full lifecycle of a project including websites, web apps, e-commerce, marketing sites, or games. You'll work on establishing the scope and requirements for new projects and also create and present compelling presentations to communicate the rationale behind our approach.
Ideally, you are meeting the following requirements:
In general, you should have been in the field for a few years – we know that years of working experience is not a great measure for proficiency, but it does mean you've seen a thing or two and you've worked on projects of different scopes.
A portfolio demonstrating a strong knowledge of digital experience design, brand, the creative process, and conceptual thinking
Experience creating stand-out digital experiences from start to finish
A passion for UX/UI design and how to apply them
A keen interest in research, user needs, and how to provide strategic, objective-driven solutions for clients
A keen design eye and passion for ensuring only the best work gets in front of the client
An ability to work both autonomously and collaboratively with the team
Confidence in presenting your ideas to clients and leading meetings and workshops
A positive mental attitude and willingness to share your ideas with the team
An interest in mentoring junior team members
Proficiency in all current design software (Adobe CS to Figma with video, animation + coding skills are a bonus)
Proficiency in English (it's okay to not speak German, but that said, some of our clients are from Germany, so knowing a bit of German will be helpful)
What working at diesdas.digital means:
Work-life balance shouldn't be a perk, but a given. We strongly believe in flexibility, knowing that creativity doesn't always happen between 9 and 5. You'll be given a lot of freedom, which means managing your own priorities and trying out new things. This means we work flexible hours, don't do overtime, and take 30 days of holiday a year (with an extra day off on your birthday). You can work whenever you want and take breaks how you see fit. Always check with your immediate team and at the end of the week it should add up to 38h (if you work full-time).
If you happen to be in Berlin, we'd love to see you in our office in Berlin Kreuzberg. Not close to the neighborhood? No problem. We're 100% remote-friendly and don't let geography get in the way of talent and the development of our team. If you are working remotely, your time zone should be compatible with CET/Berlin.
We believe that bringing together diverse perspectives, expertise, and ideas allows us to create more unique, imaginative, and inspiring work. We're committed to cultivating a workplace where everyone feels comfortable to be themselves and to try out new things with the risk of failing.
Learning and experimenting are part of our DNA – we're always on the lookout for new tools, technologies, or ideas. We'll support your professional growth with a fair budget for conferences, books, tech, you name it. There's plenty of room to shape our approach to projects and company culture – think we should try something, we're all ears.
Sounds good? Then it's your turn now!
Send us a message with some lines about yourself, your motivation, earliest start date, and CV to work@diesdas.digital. We'll take it from there. 😊

Not convinced yet? Learn more about us!
Don't miss our Tumblr, Instagram, and take a look at our Twitter. There is also a ton of articles on our blog or learn more in our wiki (which you are already on).
Lastly, in case this job is not for you, but nonetheless, you read thus far: We'd be grateful if you shared this job posting with your network or passed it on to someone who might be interested. Thank you! 🙇