Software Developer [Typescript/React] (d/f/m)
We are diesdas.digital, a digital studio from Berlin, focusing on branding and building digital products with clients such as Red Bull, ZEIT ONLINE or the city of Düsseldorf. Our team consists of programmers, designers, project managers, strategists and office managers. Although we have a shiny office in Berlin Kreuzberg most of us prefer to work from home and a large part will stay distributed even after the pandemic.
If you have a passion for Typescript, React, developing applications or improving existing ones, we would like to meet you!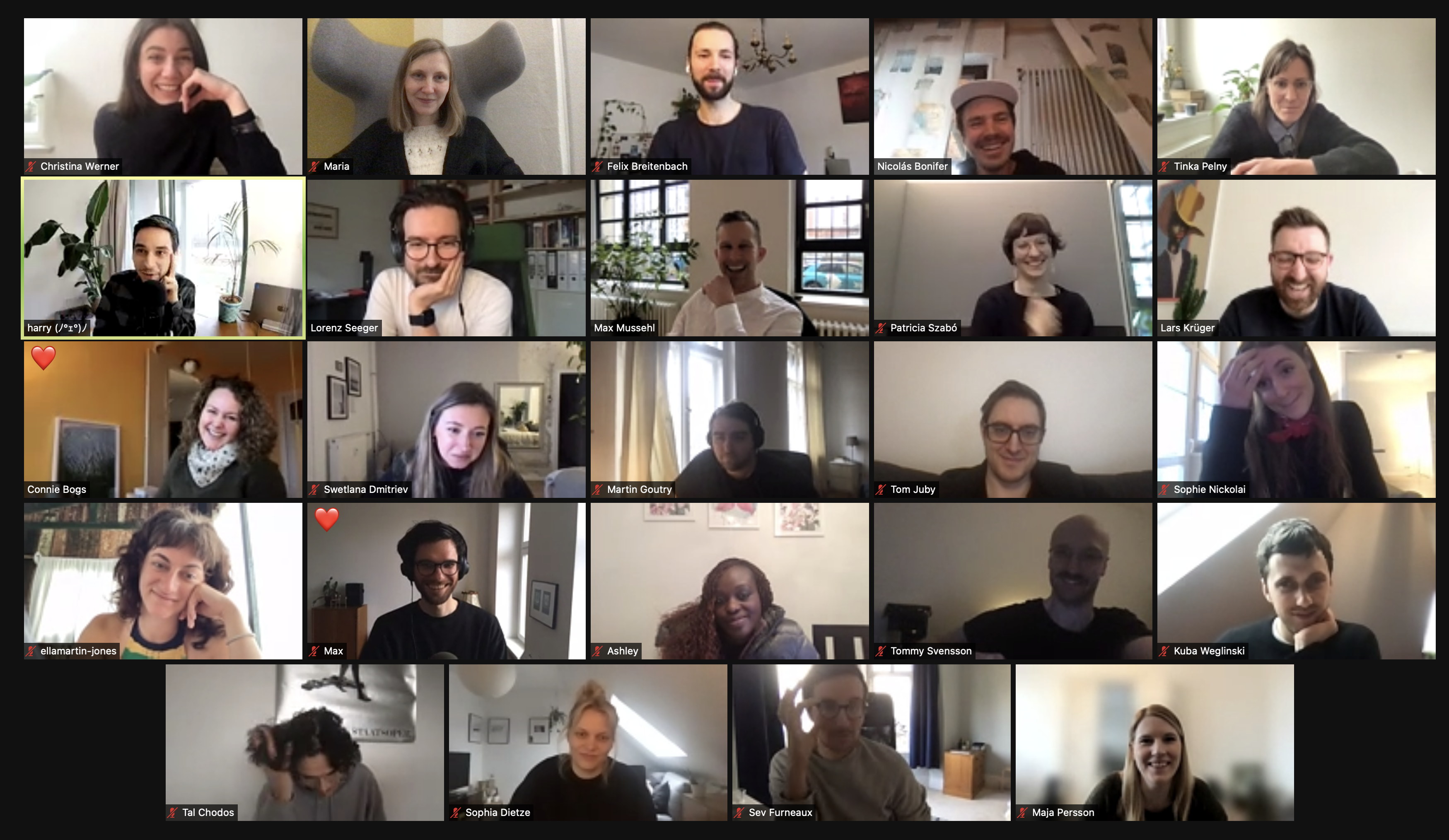 You will join our team of wonderful TS / JS / Node developers, who are responsible for the architecture and maintenance of many of our largest web applications, which include the likes of a text-to-speech publishing platform, a public-transport ticketing platform, a NLP/ML chat-support platform, and many others.
Learn here, what's it like to work as a developer at diesdas.
No two projects at diesdas look exactly the same, and we are always open to trying new tools, frameworks and libraries to find the best solutions for any given product. That said, we have our preferences, and a current snapshot would include the following: Typescript (on both the client and server-side), React + NextJS, Fastify, CSS Modules or `styled-components`, Jest, Eslint, GraphQL, Contentful, Heroku, Github Actions.
What you can expect in your role:
Become a member of our Development team (we are currently 10 people) managing a range of full-stack projects for our clients; spanning not-for-profit organisations, consumer goods, and well-known international brands
Create user-friendly tools, games, informatics, and back-end services
Experiment with cutting-edge technologies to improve legacy applications
Evaluate new tools, languages, libraries and frameworks that might improve the quality of our code and the wellbeing and effectiveness of our team
Gather technical and design requirements as part of our projects' discovery phase
Distribute knowledge and support the team's growth; facilitate and participate in team and individual mentoring sessions
Collaborate with other disciplines, in an agile environment
Ideally, you are meeting the following expectations:
You have hands-on working experience building and maintaining web applications of a medium-to-large scale, particularly those which involve regular contact with clients.
You are intimately familiar and comfortable with many of the preferred technologies/tools that we've outlined above.
You are broadly familiar with agile development practices, and have experience building software under the 'scrum' or 'kanban' methodologies.
You are familiar with a variety of Quality Assurance strategies, from code reviews to type-checking, linting, unit testing, automated browser testing, and more.
You take pride in your craft and you are always looking to learn and improve the cleanliness, readability, and maintainability of your code.
You take as much joy from improving the abilities of your teammates as you do from improving your own.

Just like the rest of the team you can grow into your role and we will always do our very best to give you all the support you need. If you tick some boxes and have curiosity for the rest, do apply!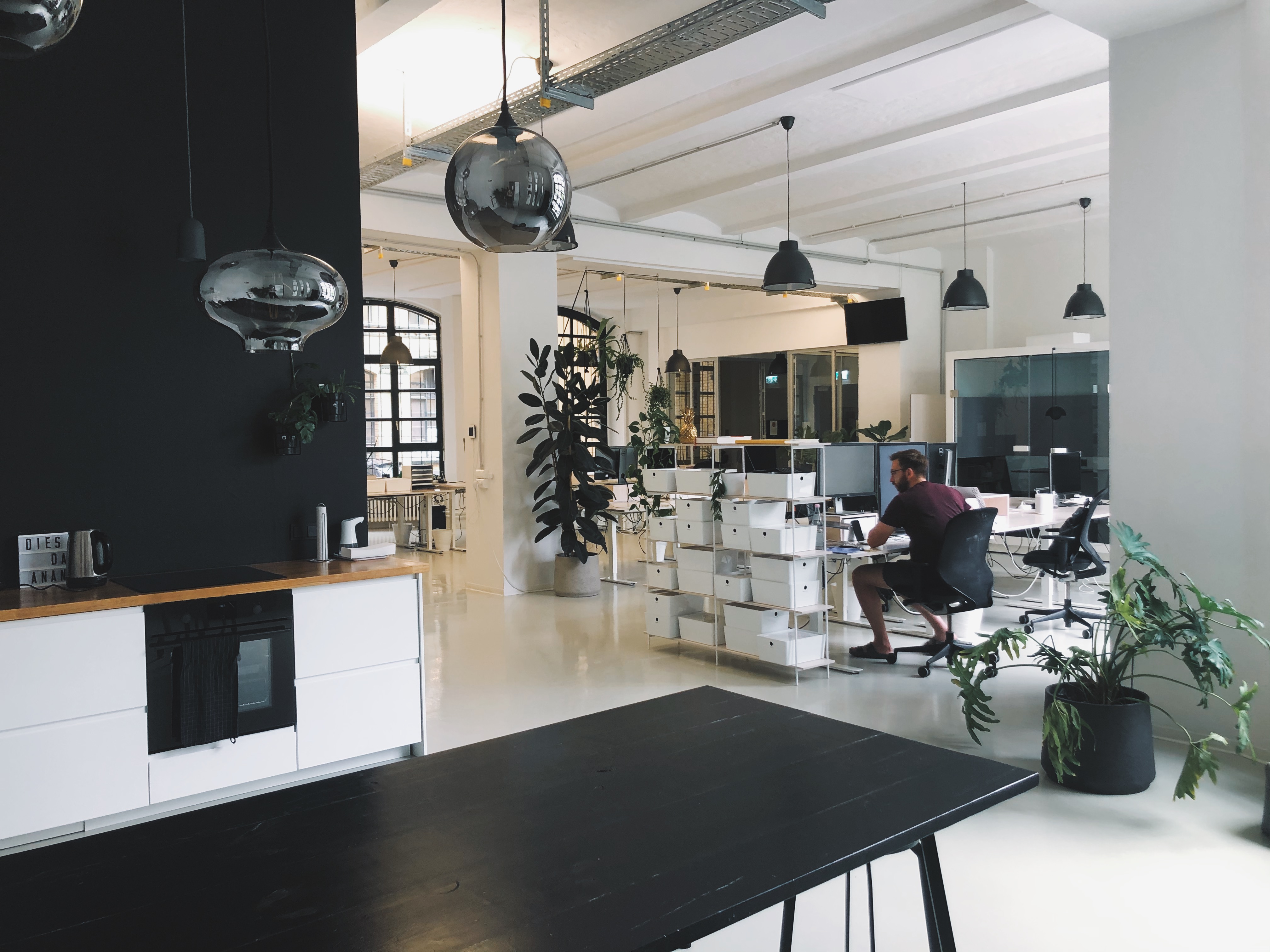 How we work:
Work-life balance shouldn't be a perk, but a given. We strongly believe in flexibility, knowing that creativity doesn't always happen between 9 and 5. This means we don't have core working hours; work, take breaks and manage your priorities however you see fit - always check with your immediate team and make sure your hours total 38h/week (if you work full-time). Together we work flexible hours, don't do overtime, and take 30 days of holiday a year (with an extra day off on your birthday).
If you happen to be in Berlin, we'd love to see you in our office in Berlin Kreuzberg. Not close to the neighborhood? No problem. We're 100% remote-friendly and don't let geography get in the way of talent and the development of our team. If you are working remotely, your timezone should be compatible with CET/Berlin.
Learning and experimenting is part of our culture – we're always on the lookout for new tools, technologies or ideas. We'll support your professional growth with a fair budget for conferences, books, tech, you name it. There's plenty of room to shape our approach to projects and company culture – think we should try something, we're all ears.
We believe that bringing together diverse perspectives, expertise and ideas allows us to create more unique, imaginative and inspiring work. We're committed to cultivating a workplace where everyone feels comfortable to be themselves and to try out new things with the risk of failing.
Sounds good? Then it's your turn now!
Send us a message with some lines about yourself, your motivation, earliest start date, and CV to work@diesdas.digital. We'll take it from there. 😊
Not convinced yet? Learn more about us!
Don't miss our tumblr, lots of office photos on Instagram and take a look at our Twitter. There is also a ton of articles on our blog or learn more in our wiki (which you are already on).
Lastly, in case this job is not for you, but nonetheless you read thus far: We'd be grateful if you shared this job posting with your network or passed it on to someone who might be interested. If we end up hiring your recommendation, you even get 500€ as a kickback! Thank you! 🙇