Project lifecycle and approach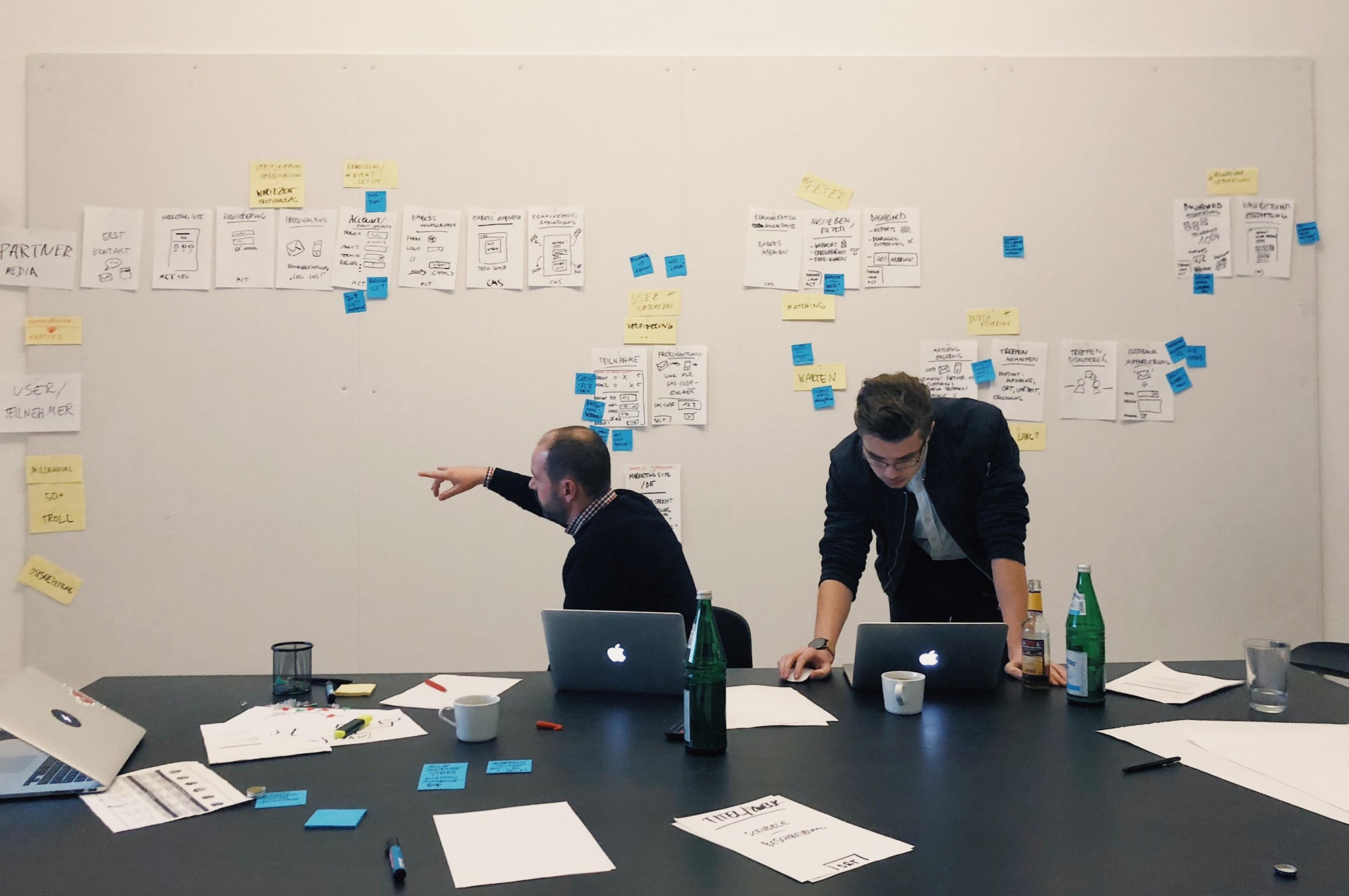 Research and kick-off workshop
Almost every project starts with a research phase which leads into a workshop with the whole team, including the client, to transfer knowledge, compare insights and set a foundation for everything to come.
Phase 1 – Kick-off:
SWOT Analysis
Persona Mapping
4 Action Framework
Brand Persona
Phase 2 – Research:
Desk research
Competitor analysis
Benchmark analysis
User research and interviews
Personae creation
Phase 3 – Workshop:
Based on the user research and market analysis, we work with our clients in an user centric brand and product vision workshop. Together we set the basis for the overall strategic and visual brand design direction. Within the workshop we use multiple user centric and projective exercises, to get the most of our clients and insights we created. This format allows us, to be able to start fully charged in our design and strategy sprint, to deliver great output, in short amount of time! Read here how we approach brand strategy
Here are the workshop formats we often use:
Visual mapping
Positioning exercise
Brand Vision Board
Opportunity mapping
Product Canvas
If you have n clue what all this means, talk to us. 😉
After our research and workshop sessions we move into a scrum based sprint process, including all our competencies simultaneously.
Sprint 0:
The first sprint usually contains the overall strategic alignment based on a brand framework, along with an initial design sprint, that translate the strategic goals into a visual counterpart. This helps us and our clients to align and to clear the pipeline for a smooth and effective sprint process.
Sprint 1:
Based on the strategic findings and visual direction,we move into an ongoing sprint process including all competencies. In Sprint 1 we usually work on first prototypes and wireframes to test our assumptions.
Sprint 2 until who knows:
Based on the defined MVP with the client we work our way up to a first launch and hopefully beyond.