About this wiki
Hello and welcome to the diesdas.digital wiki. 👋
We are a creative studio located in Berlin, with a team of ~30 people, bringing developers, designers, strategists and project managers together. We work on digital projects ranging from digital product development to brand strategy. More about our work on our website.
We've been around since early 2016 and we're a quite international team with 11 different nationalities. Our office is located in the heart of Berlin-Kreuzberg, but the team is partly distributed with some full-time remote employees as well. Due to Covid-19 we've been fully remote for almost two years now.
We take a strong stance when it comes to work ethics, striving to become an ever calmer company and striking a healthy balance between work and play. We don't do extra hours, everyone gets plenty of holidays, many people work only four days per week and we enable a lot of flexibility, e.g. through workations.
This wiki is our employee handbook in which we accumulate important information, describe how we roll as an organisation, store guides for new employees, list which tools we use, how our hiring process works and collect interesting bits and pieces about the company. While primarily aimed at employees, everybody is welcome to take a peek and get to know us. All information is public.
We hope that you find this useful, whoever you are – a long-standing employee of ours, someone interested in joining the team, a potential client or simply somebody poking around.
Lastly, all these pages are in flux, continuously improved and we're always happy to receive feedback – send it via mail, twitter or instagram. If you're an employee: this is also your playground! Jump in, amend and improve!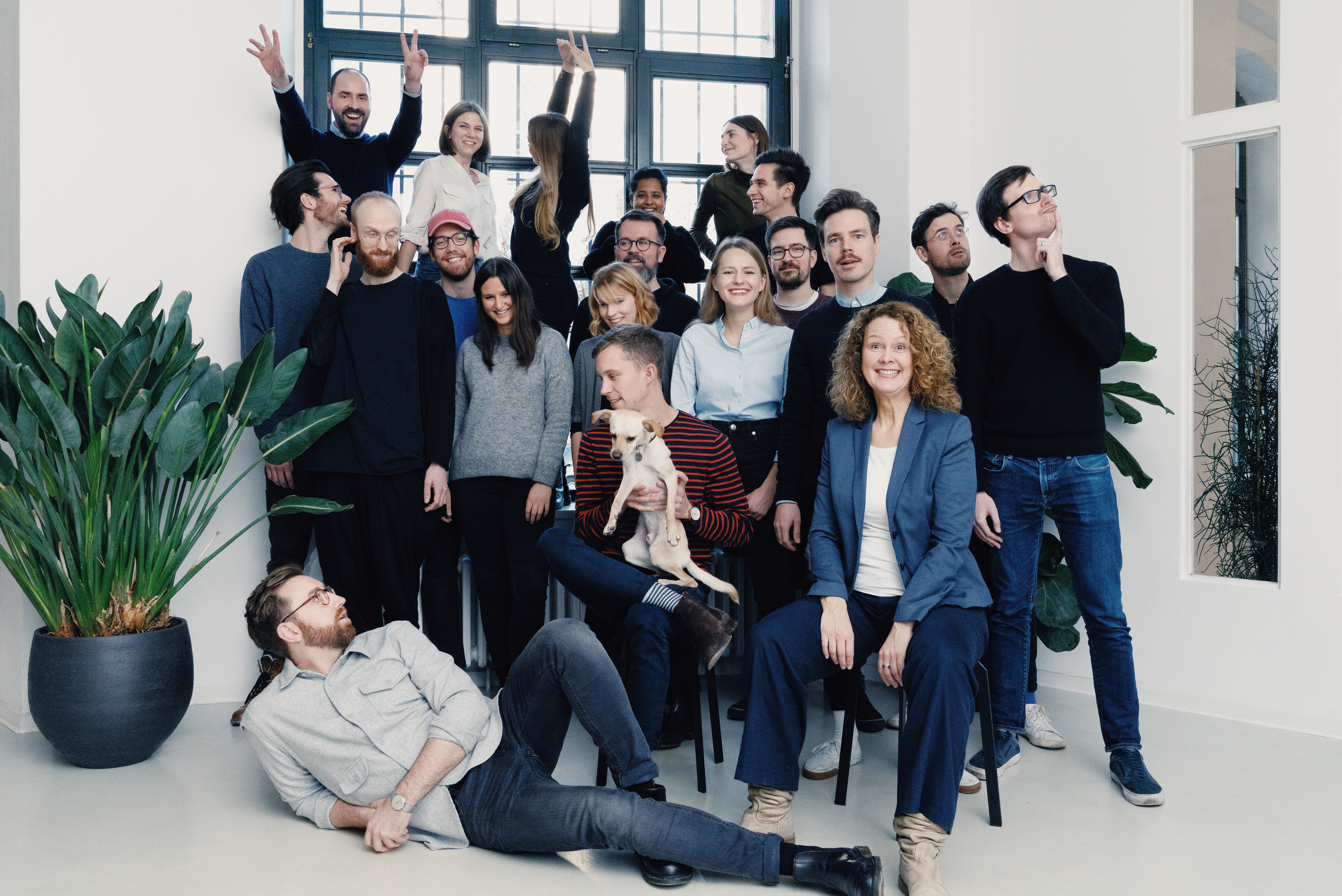 We wish we had a more recent team photo than the one above from 2018, but it's always an incredible nuisance to get everyone together and completely inappropriate in covid-ridden times anyways, so right now we look more like this: