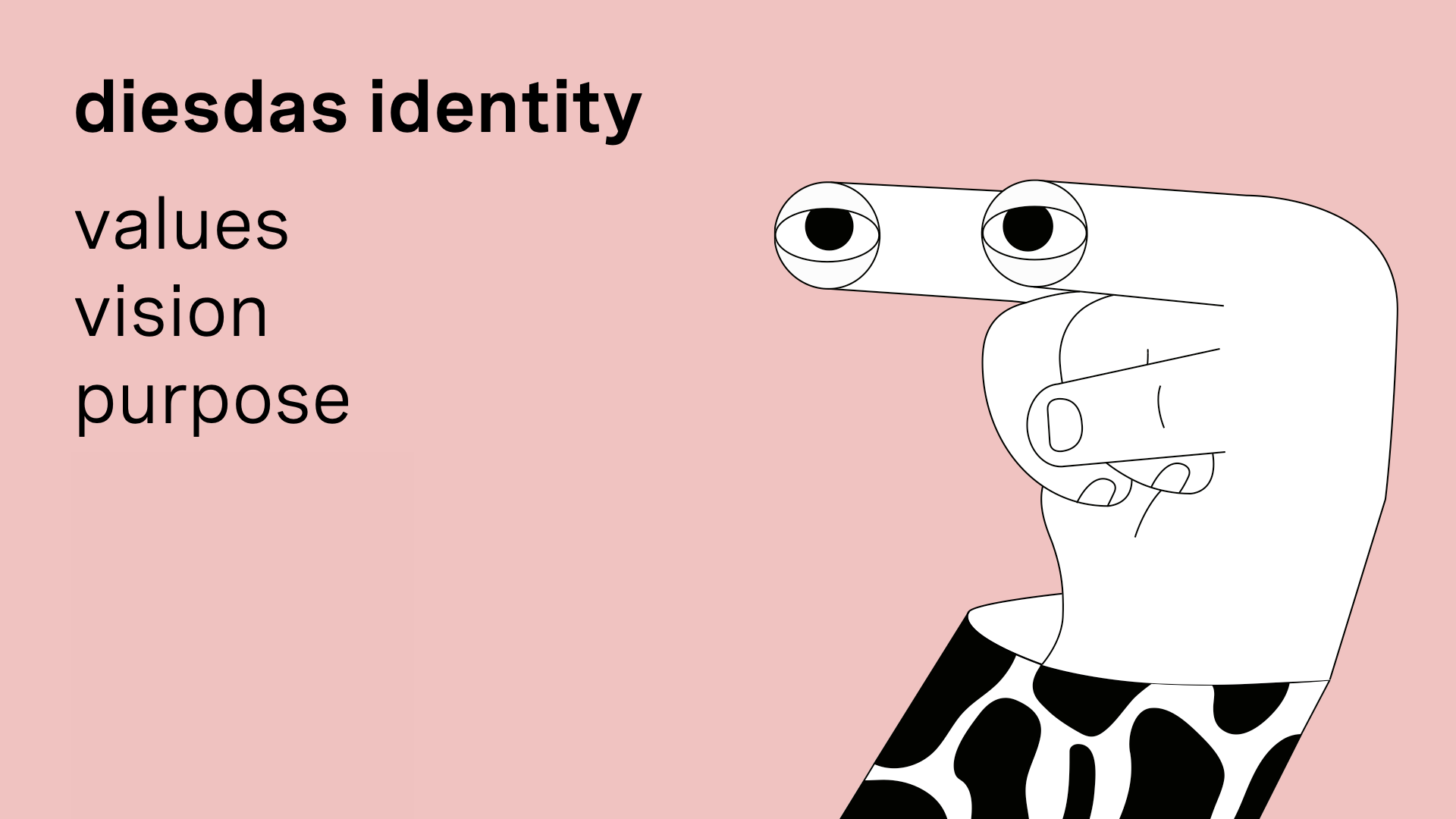 WIP! This page needs to be expanded with more context, but here's the short form without much commentary:
Values
We are a bunch of characters
We are unconventional, playful and a little nerdy
We embrace diversity and quirkiness
We are eager to explore with a joy to create
We take on responsibility
We take on responsibility for ourselves, our colleagues and our company
We consider the economic, ecological and social consequences of our work
We care for and support each other personally and on projects, from start to finish
We stay humble
We build upon honesty and trust, leveraging our collective expertise
We under-promise and over-deliver
We look ahead instead of quibbling over the past
We open up
We are open minded, seeking diverse perspectives and opinions
We share what we learn: inside and outside the company
We enable participation and embrace transparency
Vision and purpose
diesdas is an open, evolutionary organisation. A community that connects people, ideas and services. Let's leave the world better than we found it.
Putting it all together